Sewer jetting
Many things can clog a pipe – roots, dirt, grease, materials, sludge but they all need to be removed to maintain a working sewer. At Roe Environmental we can unblock a sewer, regardless of pipe size using a high pressure jetting system. We currently work with businesses in the following areas:
Restaurants
Hospitals
Golf clubs
Public Houses
Farms
Festivals
Interceptor waste
Car parks
Waste water companies
Flood defence services
The team at Roe Environmental are experts in providing services that handle all stages of a flood and can help with little notice wherever it has occurred. Using a vast range of equipment, we aim to minimise disruption and offer a full scale clean up package. We can help with: -
24/7 emergency flood response
Flood control
Disposal of flood water
Clean up
We have the most comprehensive range of equipment and personnel to minimise impact and disruption to your home or business. We are committed to providing a full clean-up service on any site which has been damaged by flooding, fire or pollution
Sand and ballast extraction
Exclusive to the aggregate industry, using a suction and jet wash system we can clean up any gravel, coal or dirt spill.
Industrial and hazardous waste removal
Working with a variety of businesses we have over 60 years' experience in collecting and disposing of industrial and hazardous waste:-
Factories
Highways
Hospitals
Car parks
Emergency services
Building sites
Farms
Garages
Mobile toilet emptying
For festival organisers, large events & building sites we offer a mobile toilet emptying service. Please contact the Roe Environmental team for more details and a competitive quote. Emptying can be done at any time during the day or night to suit your requirements. We can also recommend suppliers who we have worked with previously.
All terrain off road remote unit
Our off road remote units ensure we have no problem in reaching those areas that are a little out of the way. Whether it's a man hole in the furthest corner of the back garden or a manhole chamber in the middle of a field, 600 metres away from the vehicle. The units carry 600 metres of auxiliary remote sewer jetting hose to assist the Recycler tanker jetters and Flex Vac tanker jetter.
Grease trap emptying
It is extremely important to regularly service & clean fat traps, not only to ensure they are fully functional, but over time, they can become toxic and hazardous. Scrap food, which will get deposited in fat traps, starts to release toxic gasses, such as hydro-sulphate, during the rotting process. This combined with water can actually react and attack mild steel and concrete, meaning that in time, the entire fat trap would need replacing.
We know that providing a safe & hygienic environment for staff and customers is a legal obligation. With our experience we can provide the level of service you need, whether that is on a regular basis or a one off. We provide cleaning, maintenance and emptying of all grease traps ensuring they work effectively.
Please contact us for more details and a quote.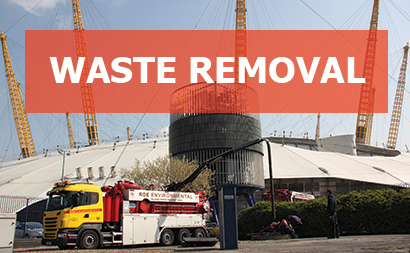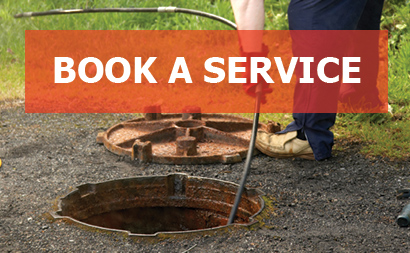 USEFUL LINKS
ROE ENVIRONMENTAL
Fleet Farm,
Fambridge Road,
North Fambridge,
Chelmsford,
Essex,
CM3 6NB
Tel: 01621 740704